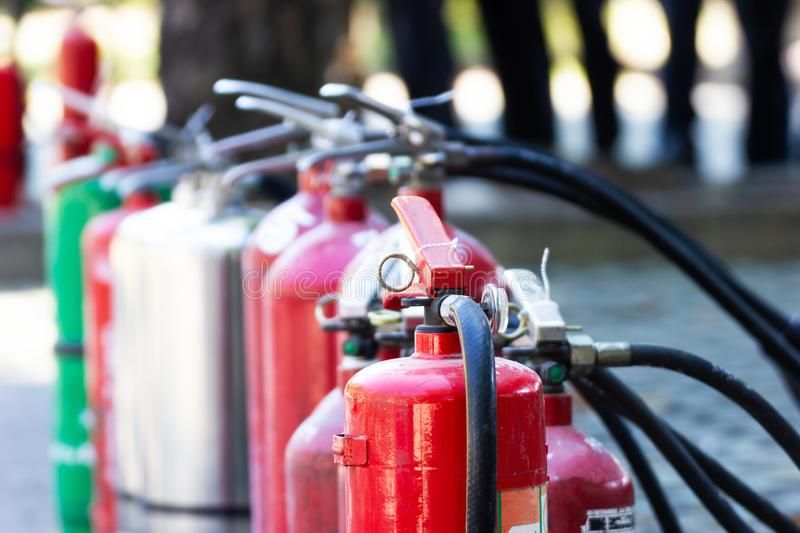 The fire safety of the elderly, veterans, and individuals with disabilities is something that is often overlooked. Fire extinguishers, which often serve as the first line of defense against fires in a home or business, do not comply with ADA or DOJ regulations for people with disabilities. The ADA regulates that employers must make reasonable accommodations for disabled employees, regardless of the size and total number of employees of the business, and also states that outdated, inaccessible equipment must be affordably replaced to maintain safety in the workplace. With a 4-step guide to their use (called the PASS System), fire extinguishers appear to be relatively easy to use. However, the four steps outlined require a full range of motion in two hands and are therefore inaccessible for people that may have a limited range of motion or those that have lost the use of a hand entirely. For example, the last two steps of PASS (squeeze the lever and sweep the nozzle) require an individual to use two hands to fully operate the extinguisher. Without full use of two hands, it can be impossible to effectively use a fire extinguisher for personal fire safety. Ultimately, this proves to be a fatal oversight, with a much higher rate of fatalities amongst the elderly and people with disabilities in fires when compared to the national average.
According to the National Fire Protection Association (NFPA), physical disabilities were a contributing factor in 400 (or 15%) of U.S. house fire deaths per year on average—and this rate only increases amongst victims of older age groups. For example, NFPA statistics show that only 7% of house fire deaths amongst people aged between 35 and 49 cite physical disabilities as a contributing factor to their death. This number, however, rises to a shocking 29% when looking at individuals aged between 50 and 64. The disparities in the data grow larger when looking at the gender of the victims as well. When compared to national averages for all house fire victims, victims with disabilities were highly likely to be female and above 65 years of age. The same NFPA study shows that at least 7% of individuals have some sort of physical disability that greatly limits their movement, meaning that fire extinguishers can be someone's only line of defense in the home against a fire if they are unable to quickly evacuate on their own. This data highlights the need for much more accessible methods or tools to put out fires or prevent their spread within the home. Veterans, the elderly, and people with disabilities are especially vulnerable to the poor accessibility of fire extinguishers, with many lives being needlessly lost because of outdated equipment. This is where A Shepard's Protection comes in as a lifesaving, easily retrofitted upgrade to fire extinguishers.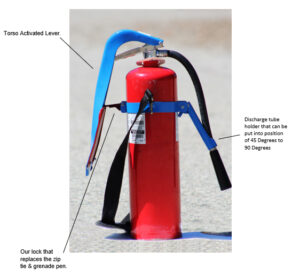 A Shepard's Protection, invented and founded by 40 years of active duty Pasadena Firefighter-Engineer Keith Holloway, markets itself as an easy, effective upgrade to existing fire extinguishers that dramatically increases their accessibility and usability. The company's mission of saving lives, staying compliant with safety regulations, supporting wounded and disabled veterans, and providing fire safety education is exemplified and reflected in the product that A Shepard's Protection has designed. Their product seeks to remove the difficulties associated with using fire extinguishers for the elderly and people with disabilities or physically restrictive birth defects. A Shepard's Protection replaces pieces of a fire extinguisher's original hardware with a patented design including a torso-activated lever and a new, more easily removed lock. It also adds a holder for the extinguisher's discharge tube that can be angled so that the person holding the extinguisher does not need to use two hands to aim. In making these changes, A Shepard's Protection provides lifesaving opportunities for veterans, the elderly, and people with disabilities.