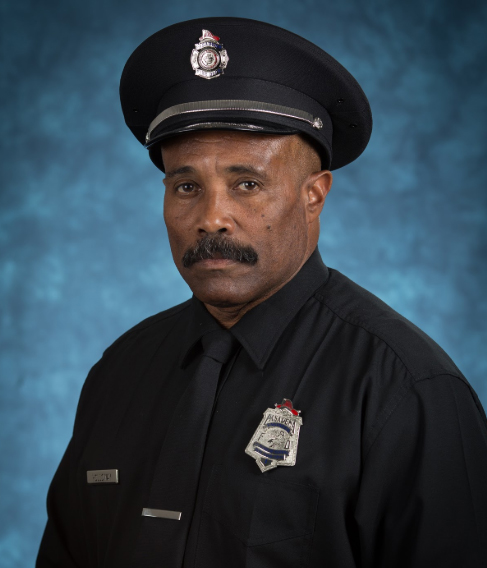 For 40 years, Pasadena Fire Department Firefighter-Engineer Keith Holloway has been answering the calls of community members on the worst days of their lives.
Born in Columbus, Ohio but raised in Compton and South Los Angeles, working as a mechanic Holloway moved to Pasadena with his family in the 1970s. His journey as a Firefighter-Engineer started one day when he was about to leave his home to go to a recruiting office in 1978 to enlist in the U.S. Marine Corps when his mother told him he had received a message from the City of Pasadena, where he had applied for a job as a sanitation worker. He ended up accepting the city position.
"My original plan was to get to the motor pool and wrench on the big trucks," Holloway said. But after two years working in sanitation, upon encouragement by colleagues and firefighters, Holloway took and passed the test to become a Pasadena firefighter, which he described as "an opportunity of a lifetime."
"Keith Holloway represents everything good about public service, including courage, commitment, and professionalism. I am proud to serve alongside Keith and the incredible staff that make up the Pasadena  Fire Department," the chief said.
His next chapter of community service for the people is with his company A Shepard's Protection that he started after inventing a lifesaving retro-fit kit for extinguishers that helps disabled persons to protect themselves against a fire as their first line of defense.